The custom CallConnectTM call button system is much more than just an LED call button.
Our integrated call button system acts as an extended member of your food service staff, alerting them the moment a customers call button is pressed...through the end of the movie when we remind them to drop off their checks
Some Key Features:
Integrated with your existing food, beverage, ticketing, POS, and movie scheduling systems - provides real time information that is critical to your food server staff during a movie such as sold and assigned seats, movies start and end times, occupancy rates and food & beverage sales. Since the system is aware of when movies start and end, the CallConnect

TM

system will remind your food servers on items such as refill rounds, bus tables, drop checks, etc.
Custom Call Button Brackets and End Row Markers - Our design team will create a call button and bracket solution that combines form and function for recliner or table installation. Options include multiple colors and designs, backlit or non-backlit brackets, downlight for aisle illumination, and backlit row markers.
No special monitors or applications required - all data is accessible using any web based browser connected to your internal or external network. The touch enabled dashboard can show which seats have placed orders, how much $$ a customer has spent on their food order, which orders/seats have a credit card on file and which one's do not (identify potential 'eat and run' candidates), and flag specific food/beverage items that have been ordered (alcohol, etc.)
CallConnect

TM

Reporting Dashboard - real time call button monitoring is only the start. Access the CallConnect

TM

reporting system to pull comprehensive, up to the minute reports on call button statistics, food & beverage and ticket sales. Track historical service and sales data from any time period, presented in easy to read format or export data to a spreadsheet for integration into your current accounting system
Digital Signage system - for your box office, bar area, and auditorium entrance also relies on the same information, so these two systems seamlessly work in concert with each other
Seat Occupancy Sensors - optional sensors in the seats that detect when a seat is occupied (or not) so that SOLD, UNSOLD, OCCUPIED, UNOCCUPIED seats can be identified on the monitoring screens
Below are some examples of available custom call buttons and mounting options. These are just a sample. Many more styles and colors are available which will compliment your theater design requirements.
Standard Button with Blue LED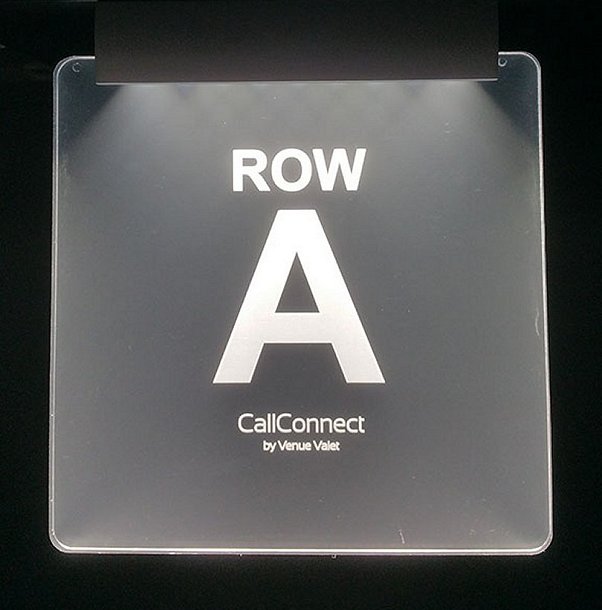 Illuminated Row Marker
Backlit Call Button ON
Backlit Call Button OFF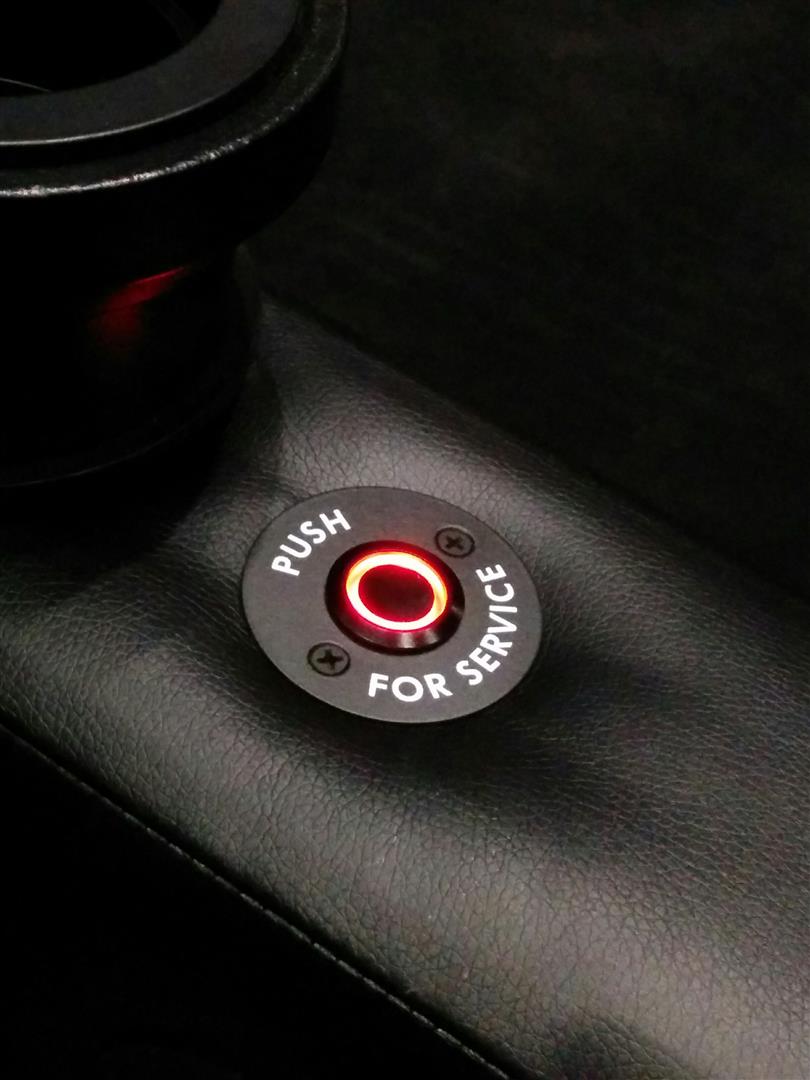 Standard Button with Simple Bracket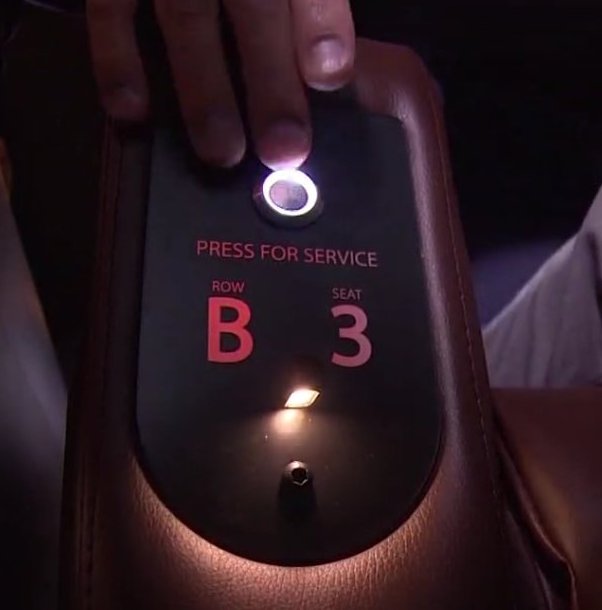 Illuminated Button