MOBILE APPLICATION FOR CINEMA LOYALTY PROGRAMS.
As part of the CallConnect's intelligent hardware and integrated software system, a mobile application is a prefect solution to bring a "VIP experience" to your customers though personal interaction.
Venue Valet will work directly with your cinemas development team to create the perfect mobile application.
Available on both iOS and Android platforms
Optimized ticket purchase experience
Custom look and feel to match your theaters own branding
VIP Member identified on the CallConnect Call Button Dashboard
Flexible pricing packages that meet your business goals


For more information on how we can develop a unique mobile app for your cinema, email: contact@venue-valet.com
CORNERSTONE OF YOUR THEATRES' LOYALTY PROGRAM.
Structured around your own loyalty program, the CallConnect Mobile App will understand the uniqueness of each customer and tailor content just for them
In app options to upgrade VIP membership tiers
Specialized offers tailored to purchase history
Surveys, Feedback & Trivia to collect and store data about each customer
Available rewards
VIP only preferred seating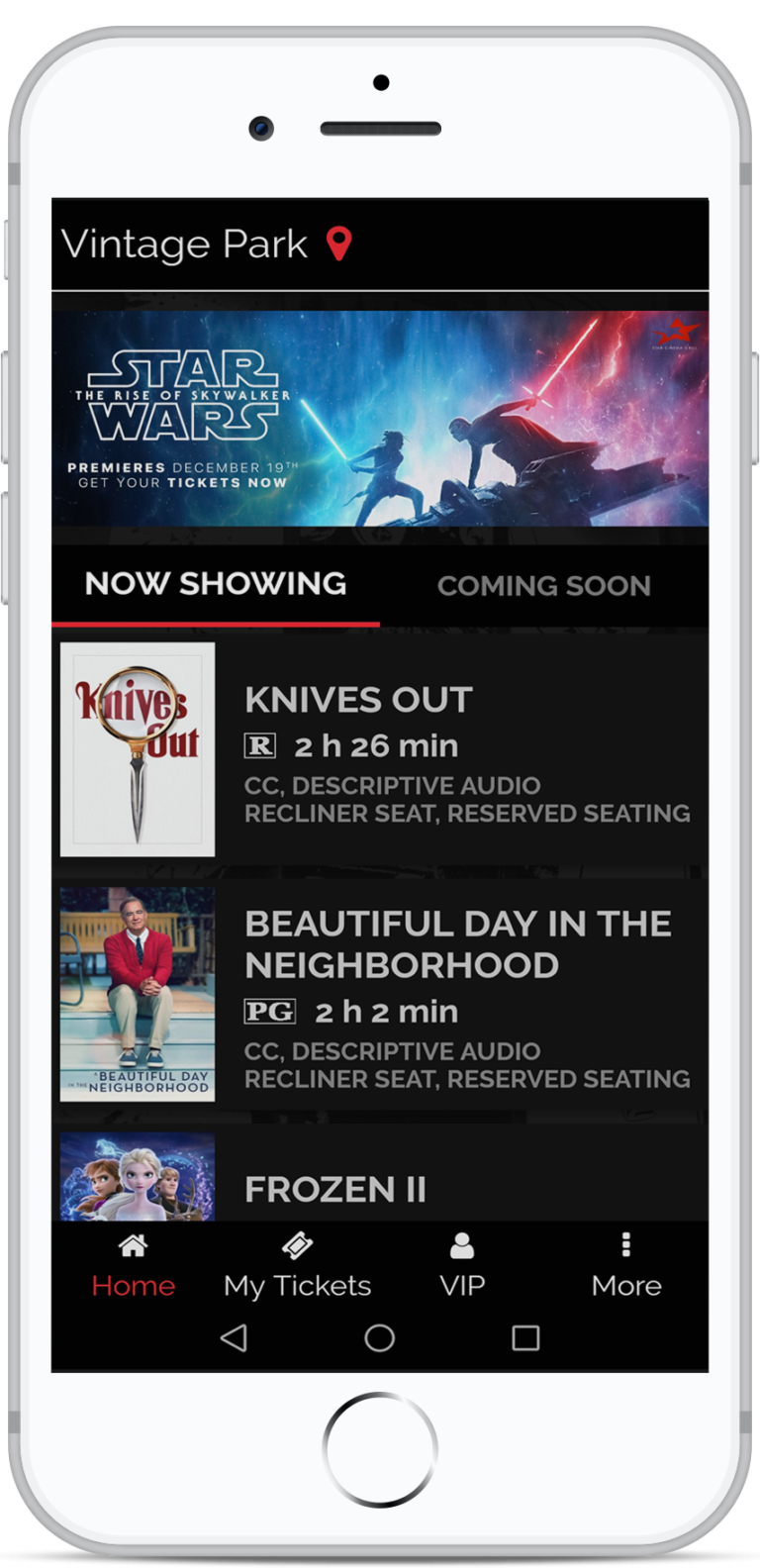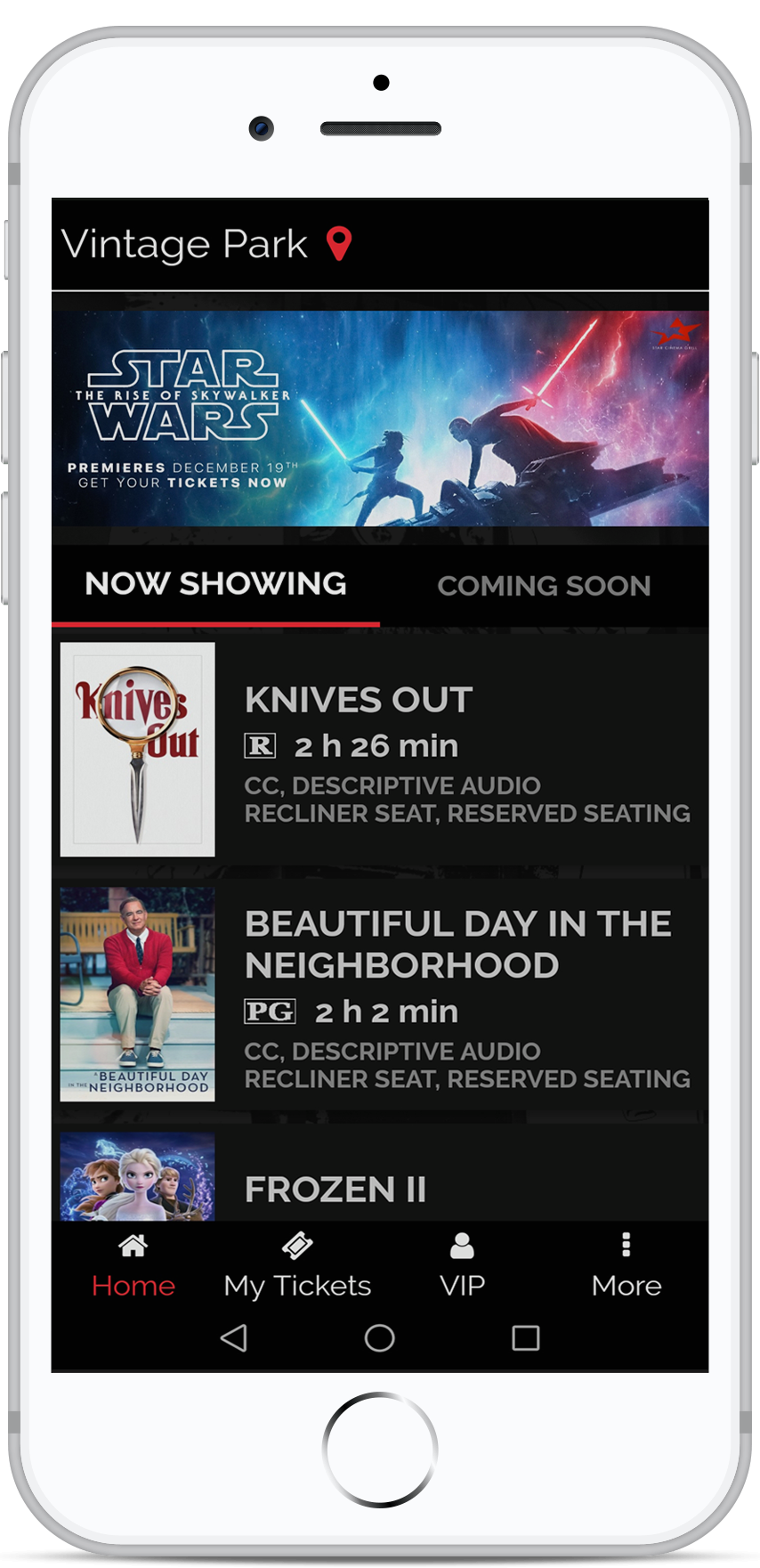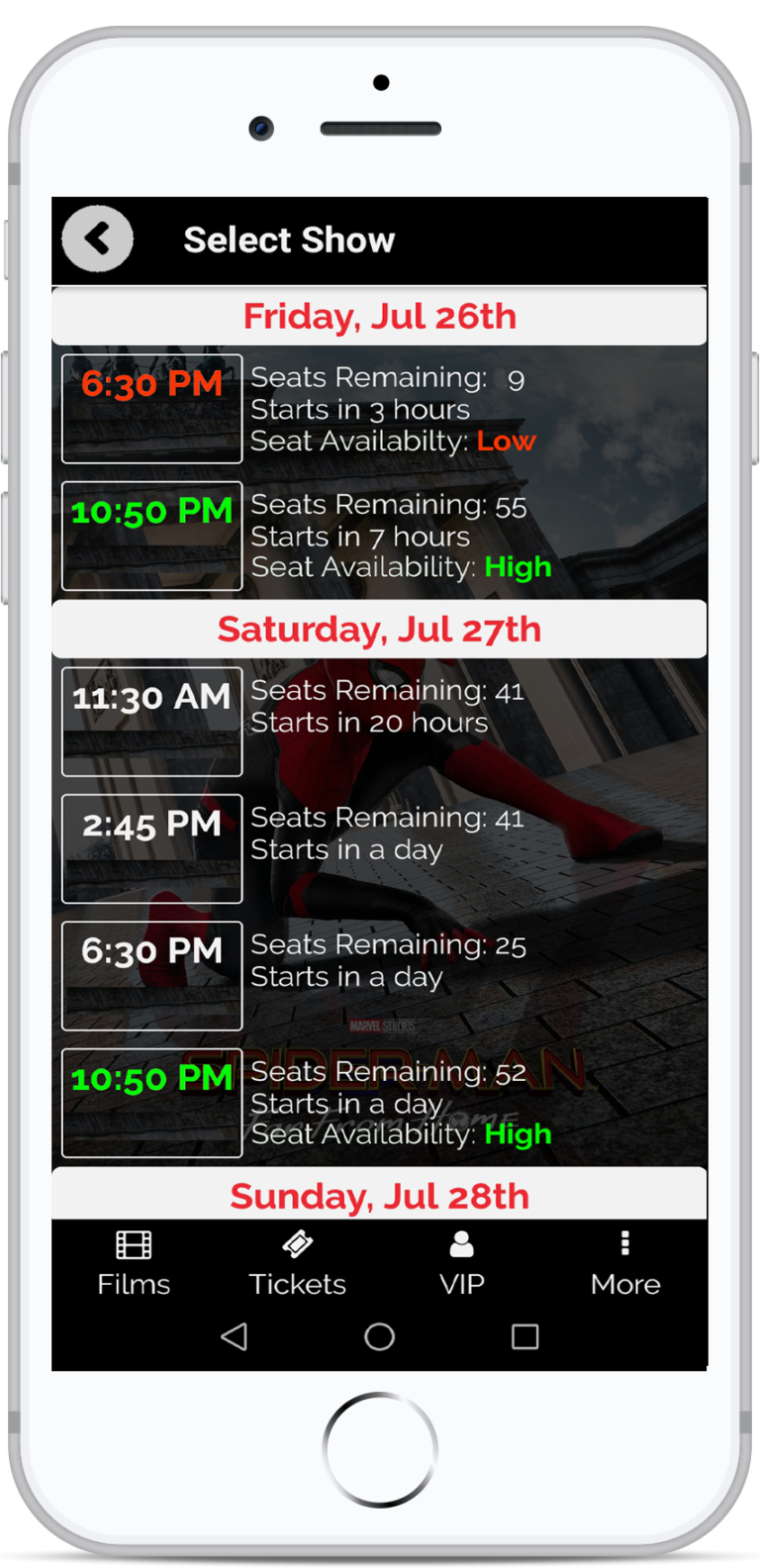 OPTIMIZED TICKET PURCHASE EXPERIENCE.
Take the guesswork out of the customers hands and get them through the ticket purchase fast by allowing them to search for seats based on seat availability, quality of seats, or time frame that meets their preferences.
Guides customers through the ticket purchase experience
Highlights seat availability by showing
Reduces "seat selection fatigue syndrome"
FOOD AND BEVERAGE ORDERING.
Streamline the initial food ordering process by allowing the customer to pre-order select food & beverage items at the same time they purchase tickets
Previous food order and favorite drink
Automatic suggested items (specials, up-sells, etc.)
Automatically queues the customer's order based on arrival at the theater
Prompts customer for a food and beverage order just prior to their departure to the theater to expedite service and save on labor
Allows customer to request basic needs such as "Service" and "Another Drink" with a 1-click request that is integrated into the Call Connect Call Button Dashboard to expedite service and reduce labor cost